Day in the Life of Sales Executive, Tia Bingham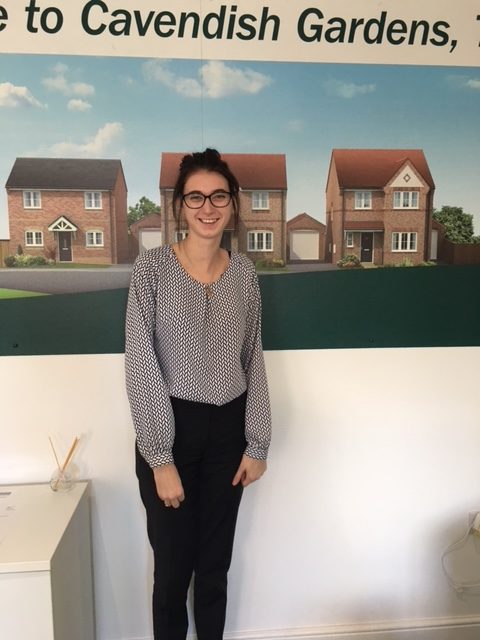 There's been a shift in the showhome experience this past year with the introduction of appointments to ensure the safety of staff and employees throughout the pandemic. Rippon Homes Sales Executive, Tia Bingham, shares what her days look like lately. 
10:15am – I was previously based at our Konnect development in South Normanton, but as the homes there have sold sooner than expected I've been helping at our other developments. This week I'm at The Lodge in Worksop, which is fabulous as I get to see the new show homes! I arrive at the sales office and start by unlocking both of the show homes, putting all of the lights on and ensuring that everything is neat and tidy ready for our visitors.  We're operating on an appointment basis to stay safe during the Coronavirus outbreak, and are following the guidelines rigorously.
10:40am – I start to look over my emails and reply to as many as I can. Then I make a list of my jobs to do for the day and print off any paperwork that has been sent from our head office before my first appointment.
11am – My first appointment arrives and it's an existing customer coming to choose the fittings in their new home. I had already prepared all of the paperwork for them to select their kitchen, worktop, bathroom tiling, flooring and any additional extras. They go into the show homes so they can see the finishes and to get any inspiration. This is one of the best bits of my role – it's lovely to see the purchasers bursting with excitement at the prospect of personalising their new home.
12:15pm – Time for a bit to eat, catch up on the rest of my emails and to sanitise the office before the next appointment to view the show homes.
12:40pm – My next appointment arrives and so we have a chat to ascertain what they are looking for in their new home. I give them a brochure and show them into our three-bedroom property. They then go across to the four-bedroom home to compare the two to see which will suit them best. They come back into the sales office and we discuss their needs whilst going through the price list and availability. This way I can guide them through the homes that best meet with their requirements and timescales. The customer prefers the four-bedroom property but would like to go away and speak to her partner about it in more detail. I go through the details of our independent financial advisors so they can get their affordability checked; it surprises some people how much they can borrow and this may mean that they can go for a bigger property than they first thought. We book an appointment for next week so we can discuss further.
1:30pm – I start to get everything ready for a meeting with the site manager. Our build sales meeting is a great opportunity to look at the stage of each property and discuss anything that is outstanding such as colour choices or extras. As we walk round the development, I take pictures to share with my customers to keep them updated too; they like watching their homes progress and many enjoy posting the photos on a home Instagram account.
4:45pm – I update our CRM database so my colleagues are also aware of the progress and timescales we are working to. I request any drawings or stationery needed from the office and confirm to them the homes we have sold so as they can update our price lists, website and property portals accordingly.
5:30pm – I help my colleague close down the show homes, turning lights off and making sure everything is clean and in order for the next day. We log our laptops off and pack all our paperwork away. Turn the lights off in the sales office ensuring we haven't left anything behind and lock up ready for the next day.
« Return to News