Expert advice on working well from home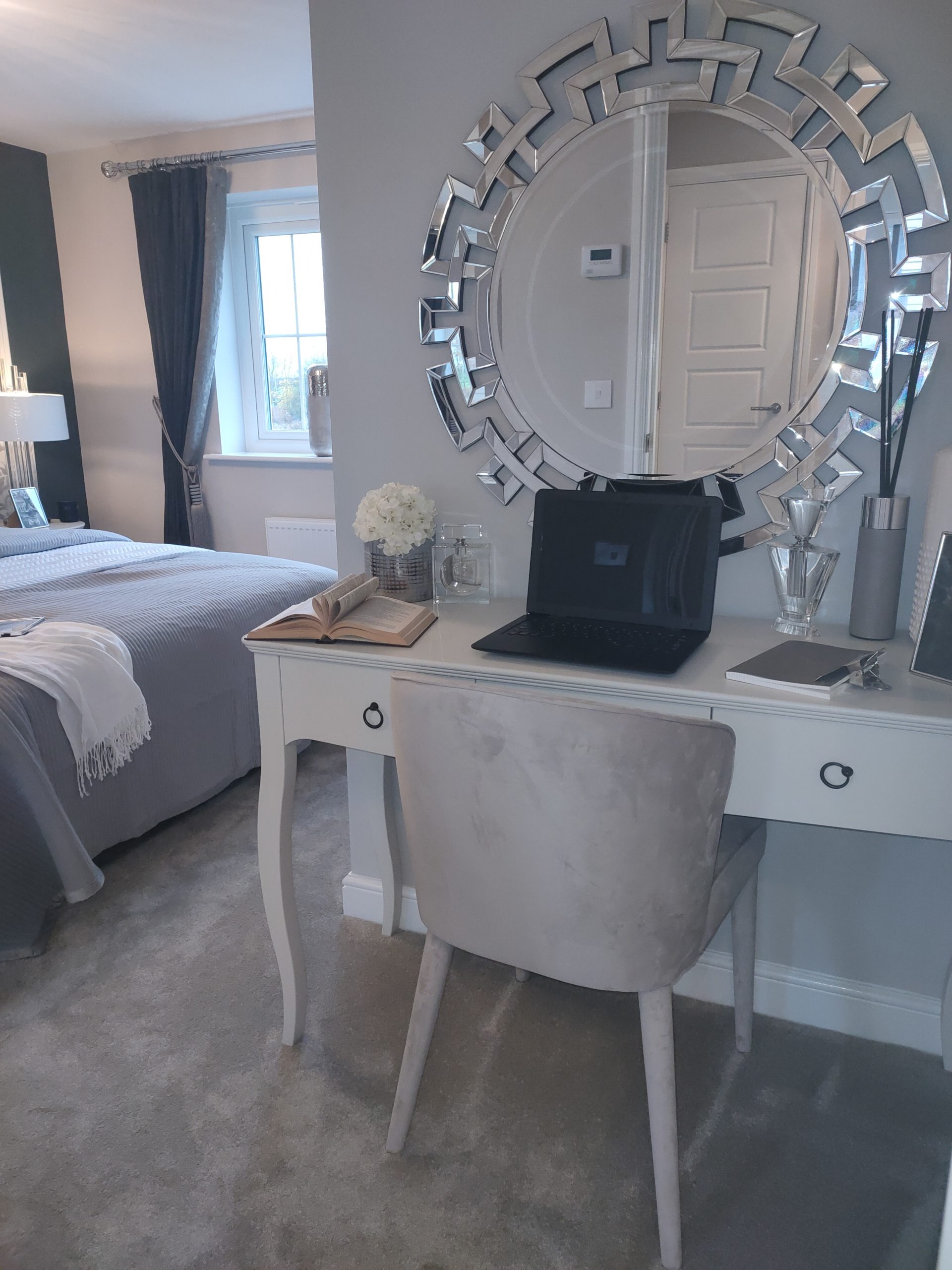 With working from home becoming a long-term reality for many people, we spoke to our expert interior designers on the best ways to stay productive.
Hannah Stelling, Creative Director at Etch Interiors shared these top tips:
Establish a space – Part of creating that work-life balance while not leaving the house means picking a specific area as your office so you can physically leave work behind at the end of the day. A garden room or garage are fantastic to create a physical boundary from the house, or a spare bedroom is perfect for a calm space.
Get creative with the space – If utilising those rooms aren't options for you, a better solution is to get creative in adapting the space you have. Stick a desk in the corner of a bedroom or living room so you still have an established area to focus, and just as importantly sit properly. If space is limited, look into folding desks, or make the most of those newly acquired DIY skills and create a custom solution for a previously unconsidered space such as the landing or under the stairs.
Limit distractions – Clutter is very distracting, so keep your workspace as organised and clutter free as possible. Try adding shelving and closed storage units where you can organise your work. These will also be useful to clear away at the end of the day to make sure that work doesn't overtake your home life.
Make the space inviting – Nobody is motivated to work in a dull and lifeless space. Hang some bright artwork or pieces that you enjoy looking at and make the space more personal with family photography and inspirational books.
Stay close to nature – Position your desk to make the most of natural light; seeing the outdoors will make you still feel connected to the world, which is something many of us will be struggling with working in a solitary environment. Plants are another great way to create that connection with nature and can also help reduce stress.
Rippon homes are designed with various lifestyles in mind; with many of our homes featuring adaptable spaces from garages to open plan family areas, meaning the perfect spot to set up your desk can be found within one of our quality homes.
Find your nearest development at https://www.ripponhomes.co.uk/find-a-new-home/.
« Return to News