How to keep you pets safe at home during the firework season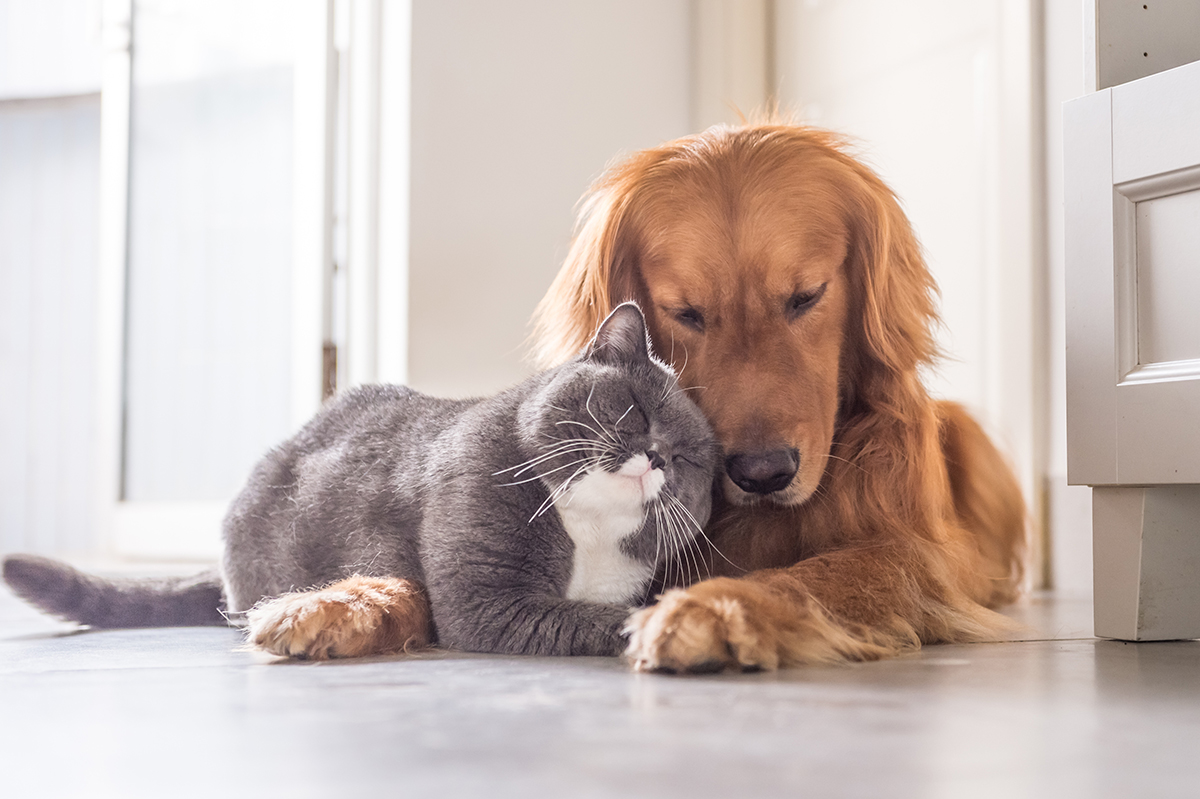 With November and December being full of firework displays, it's important to keep your pets safe. Whilst humans are out celebrating, many of our furry friends are less excited about the loud bangs and sparkles in the sky, especially if you've just moved house and they're in new surroundings. So, here are some pawesome tips on keeping pets safe and calm.
Walk your dog early – It's important to walk you dog whilst it's still light outside to ensure that no displays will have started. If you're still out walking when the fireworks start, you might risk your dog becoming scared running away if they are off the lead. Even if they are on the lead, your dog may still become frightened and put on edge.
Create a safe den – Make your animal a safe and quiet corner that they can easily access. To help them relax, place their favourite toys here and some of your clothes or blankets that have your scent on. Draw the curtains and make sure all your windows are closed to limit the light and noise.
Play Classic FM – It has been proven by animal welfare experts that classical music can help to reduce anxiety in your pets. Classic FM have a designated 'Pet Sounds' feature on Guy Fawkes Night, created especially to help your pets stay calm. Alternatively, playing any radio or TV that your pet might be used to, is a good way to mask the noise from outside.
Comfort your pet – It is important to let your pet express itself when scared, and therefore it is advised not to punish your pet if they are reacting. Gentle praise and cuddles might help to calm them, or if they appear to want to be alone, let them be.
Make sure your pet is microchipped – For new homeowners in particular, making sure your pet is microchipped and that your address is up to date is extremely important. As we recommend closing all windows, locking the cat flap, and keeping your pet in overnight, your pet escaping is unlikely, but if they do manage to find an escape it is vital that your details are correct in case they go missing.
Moving home is not only a big deal for us humans, but for our four-legged friends too. At Rippon Homes we want our residents to have a stress-free move, which includes ensuring our pets are at home too. Find your nearest Rippon development here: https://www.ripponhomes.co.uk/show-homes/.
« Return to News