Out with the old and in with the new: Midlands developer reveals why new is the way forward in property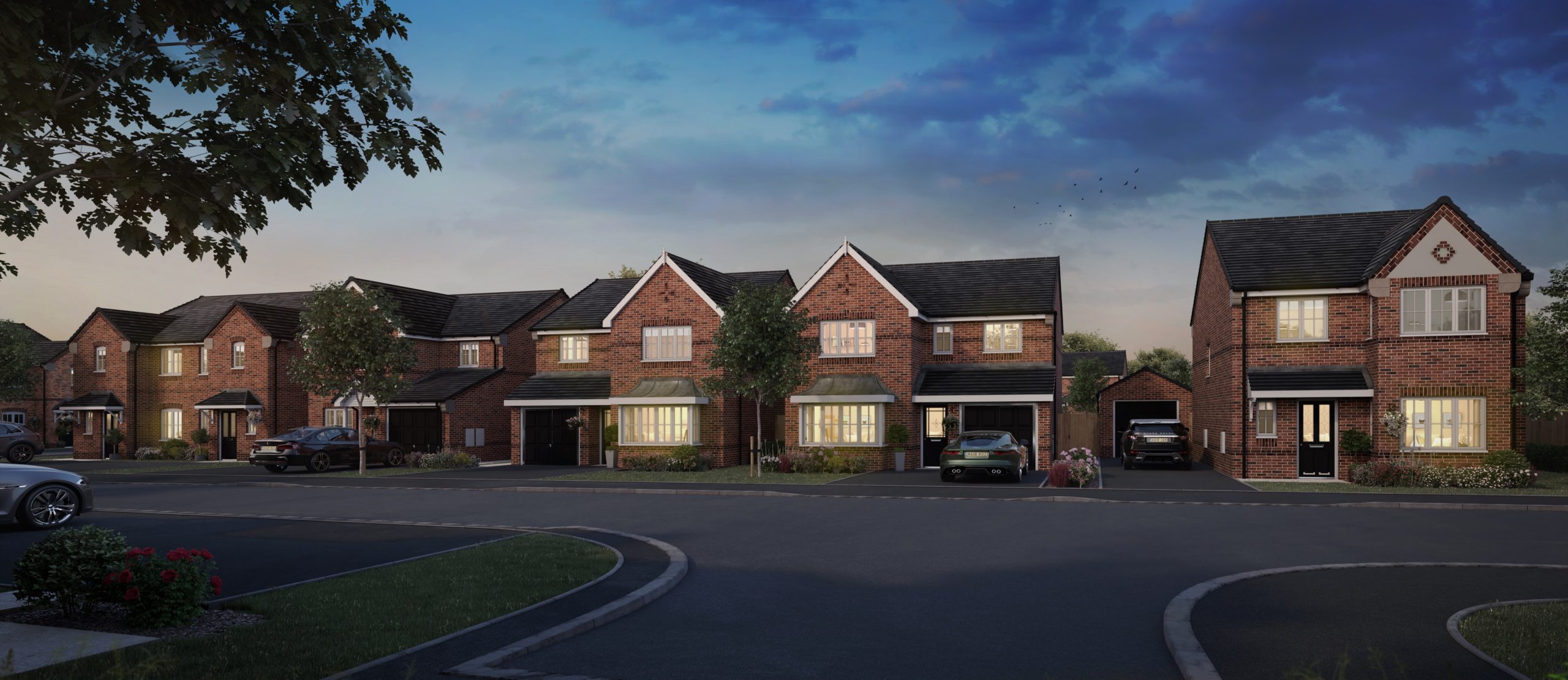 Following a recent survey conducted by What House which revealed that two thirds of homebuyers would buy a new home over an existing property, Mansfield-based developer Rippon Homes is highlighting why new homes are so popular.
Rippon Homes – A street scene at The Burrows at The Edge
Rippon Homes, which is currently building new homes in Nottinghamshire, Leicestershire and Lincolnshire, has a range of different property sizes and styles which will meet the needs of a variety of different house hunters.
The survey also revealed that every type of buyer, including first time buyers and investors, in every region in the country would choose a new build home over a second hand home.
The developer has revealed why new continues to be favoured choice for buyers:
Reassurance that things won't break
When purchasing a new build property from Rippon Homes, buyers can rest assured that their dream home is built to the highest specification and latest energy efficiency guidance.
The experienced site teams hand craft the properties with excellence, a Rippon home won't require you to do your own DIY projects like you may have to on a second hand home, which will save you money and give you time to enjoy your new home.
Good value in the long run
Brand new properties can rise in value over time making them a great investment for homebuyers.
When homebuyers are looking for their next move, a new home will be more appealing due to them being far more energy efficient and sustainable, making the demand for these properties higher and increasing their value in the future.
Rippon Homes carefully pick the location for its developments to provide residents with easy access to a range of facilities including schools, parks and shops, as well as a plethora of transport links, meaning the area will be sought after when the time comes to sell.
Low cost living
One key benefit new build homes boast over existing properties is energy efficiency. Rippon Homes is designing its homes to not only have a positive impact on the environment, but to also keep living costs low at a time when energy bills are rising.
According to the Home Builders Federation, a new build property is 65% more energy efficient and roughly 50% cheaper to run per year than a Victorian house of the same style2.
The reason behind new build homes being cheaper and greener is due to features such as double glazed windows and doors, energy efficient boilers, quality insulation and water saving systems.
Rippon Homes also boasts a first-of-its-kind partnership with technology company Etopia Group, which will see the delivery of highly energy-efficient homes that will save consumers hundreds of pounds on household bills every year.
Low maintenance homes
As Rippon Homes builds to the highest specifications, homebuyers will be able to relax knowing that their property has all the features of a modern home which have been installed before their move in date.
It's a blank canvas
Having a blank canvas is very attractive for many buyers looking to put their stamp their new home. Having a space to make your own is exciting and feeling at home is a very important part of the home buying journey.
Julie Johnson, Sales and Marketing Director at Rippon Homes, said: "This survey highlights the fact that new homes generally offer a range of benefits that the second hand market cannot hope to match. This combined with the fact that homebuyers can upgrade or add a myriad of money saving and cosmetic extras means that you can really tailor your new home to your own personality and create your forever home from the day you move in.
"It's no surprise to see such a large number of homebuyers, whether a first time buyer or those looking for their forever home, choosing a new build property over an older property."
For more information on Rippon Homes, visit www.ripponhomes.co.uk.
« Return to News