WELL DONE TOM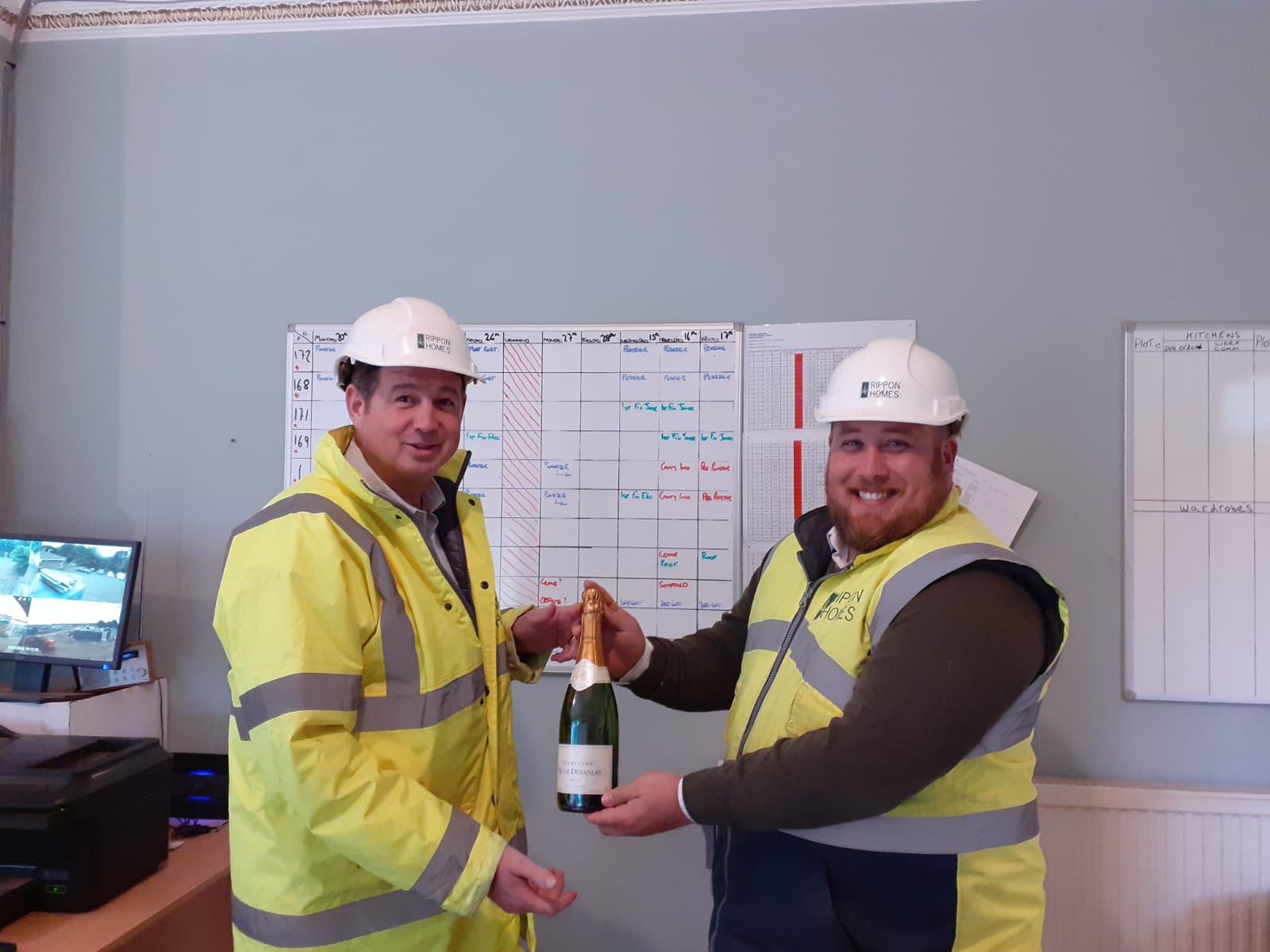 SITE MANAGER OF THE MONTH – Tom Moxon, one of our talented site managers, has been awarded site manager of the month which involved being given a very nice bottle of champagne as recognition of his hard work on our new development THE LODGE , Worksop.
Tom recently joined the team at RIPPON HOMES and has very quickly settled in with the team ensuring that this very busy development is not only well managed, tidy and performing in line with its build programme but he is also well liked by his colleagues.
WELL DONE TOM! keep up the good work and enjoy your champagne, it's well deserved..
« Return to News