Work starts on low carbon homes in Leicestershire village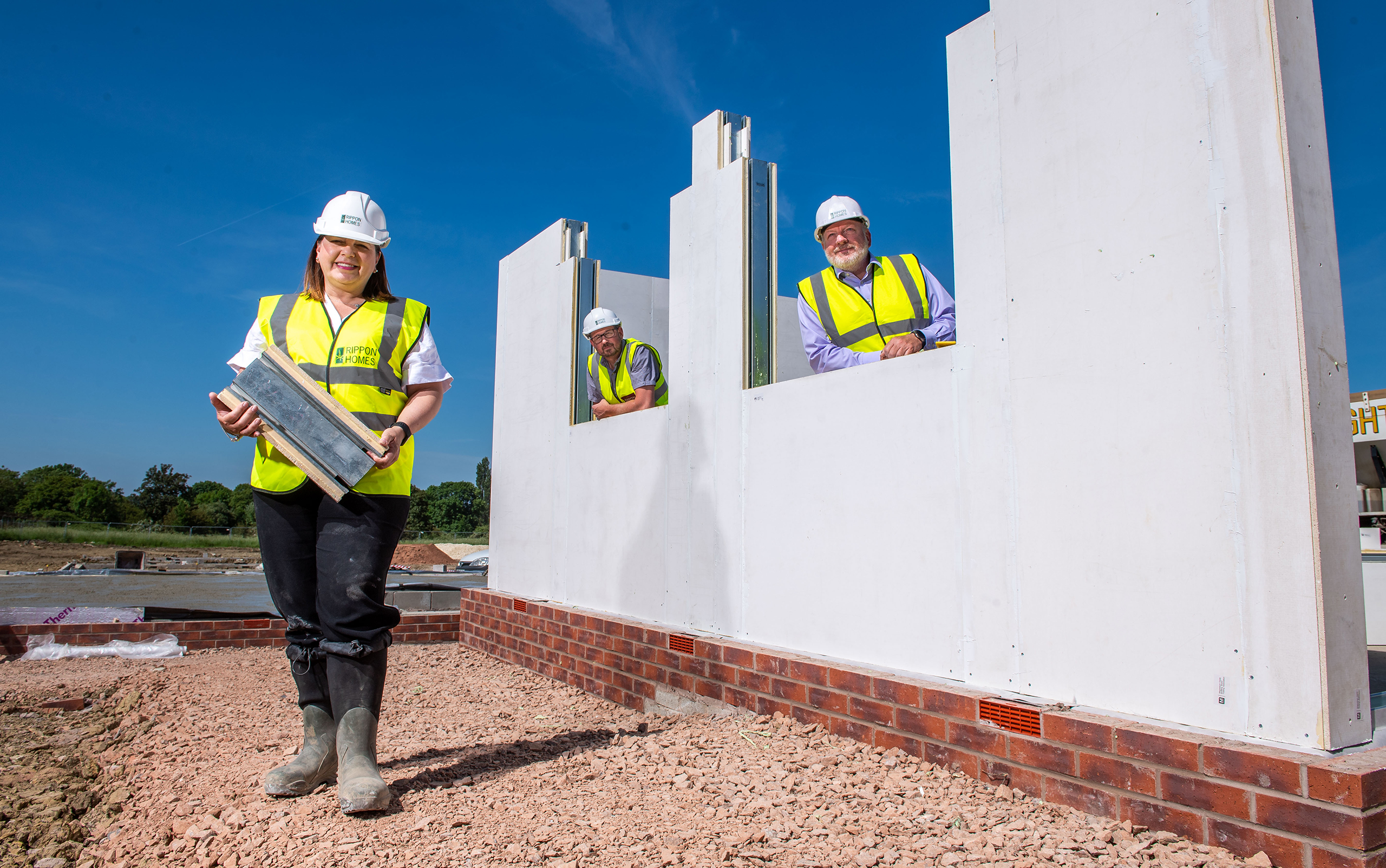 East Midlands housebuilder Rippon Homes has started work on not only its first development in Leicestershire for over a decade, but its first collection of lower carbon homes.
The development will utilise a state-of-the-art structural insulated panels (SIPs) to form 39 low carbon houses at Marquis Gardens in Old Dalby, providing a mix of one, two, three, and four-bedroom semi-detached, detached family homes, and townhouses. These unique panels, which are expertly engineered to reduce carbon, enable the homes to be constructed in a much shorter time than traditionally built homes and with greater air tightness.
Lightweight and manufactured in the UK to minimise transport emissions, the panels are insulated to be more energy efficient than 92% of new build homes in the UK. All homes using the system are expected to achieve at least a 'B' EPC rating, while home buyers who opt for solar panels can achieve an 'A' rating. Buyers can also install electric car charging points to reduce their carbon footprint further.
This switch to more innovative construction methods mean Rippon homes will meet and exceed soon-to-be-introduced building regulations. Under new rules, homes constructed from 2021 are required to reduce emissions by 31% in preparation for the 2025 Future Homes Standard.
While the homes boast a forward thinking method of construction, they won't look out of place in the charming village of Old Dalby with their classic brick exteriors. Featuring modern interior designs and spacious open plan living areas, these homes are perfectly designed for couples, upsizers, downsizers, empty nesters and everyone in between.
They are ideally located for family life too, with a pre-school and primary school in the village itself and secondary schools and further education colleges found nearby in Melton, Loughborough and Leicester.
Surrounded by peaceful countryside, Old Dalby offers a rural retreat while providing commuters with easy access to Leicester and Nottingham via the A46 and A52. Melton Mowbray provides a rail link west to Birmingham and south to Stansted airport, whilst East Midlands airport is only 20 miles away.
Ian Dyke, Managing Director of Rippon Homes said, "It's so important to look at our energy usage and environmental impact, both as an industry and at home, and these innovative methods of construction tackle both issues.
"Through Marquis Gardens, we are getting ahead of the Government's future home standards, future proofing homes for our customers, and aiding the environment.
"It's clear that home buyers are just as keen as we are to tackle environmental issues and with over a quarter of the homes being reserved already, I'd urge anyone interested to register their interest soon as we don't anticipate these houses to be available for long."
The development is located at Queensway, Old Dalby, Leicestershire, LE14 3LZ, where a showhome is anticipated by October 2021.
For more information on the development, visit https://www.ripponhomes.co.uk/find-a-new-home/marquis-gardens/.
« Return to News