Garden Day 2023: Top tips for looking after your new gardens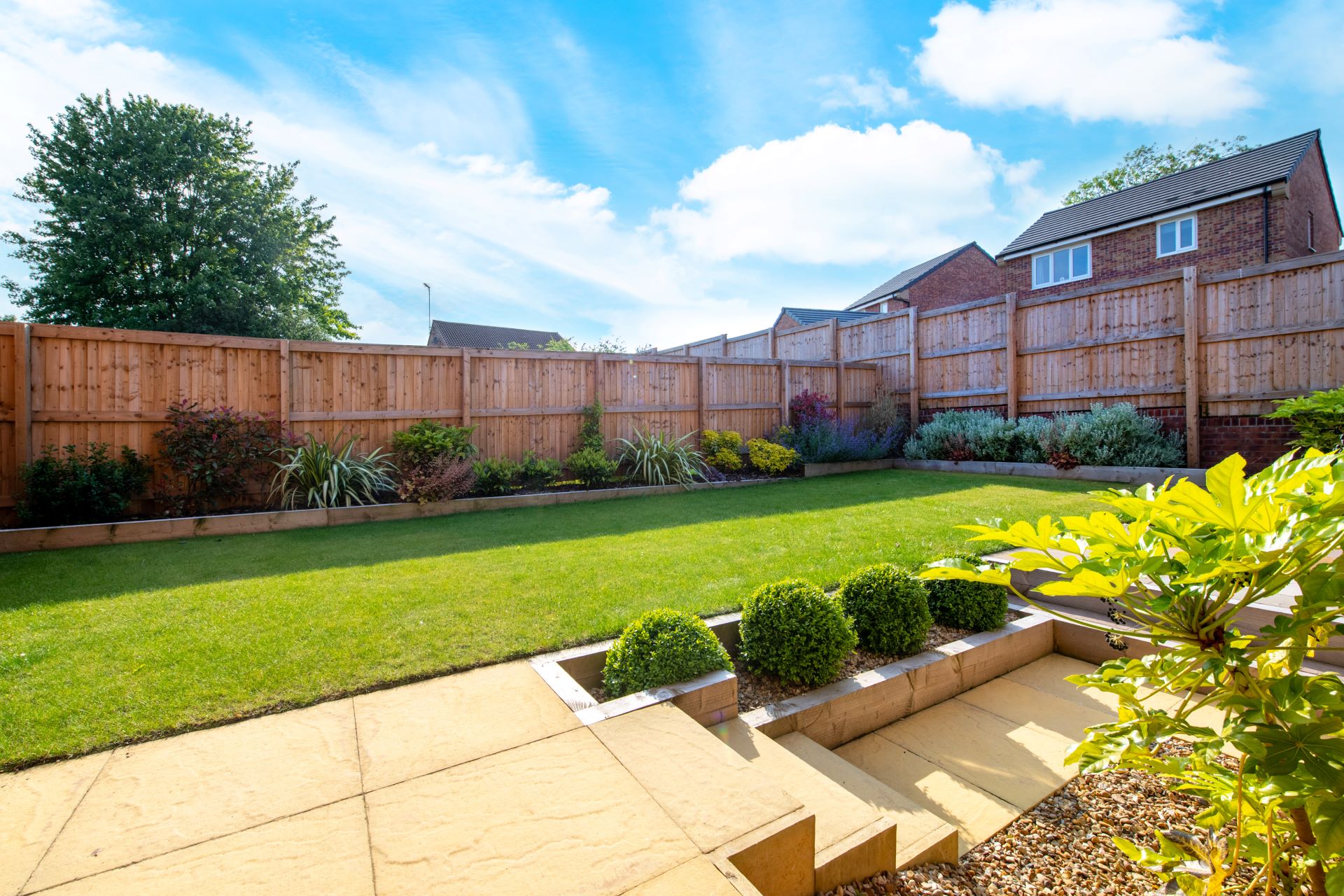 Now we're fully into the spirit of spring, with the sun coming out for the foreseeable and nights getting longer, there's no better time to make the most of the garden in your new Rippon home.
This month (Sunday, May 14) sees Garden Day celebrated across the United Kingdom, and gives the opportunity for those who take pride in gardens to celebrate the hard work they have put in to designing and maintaining them.
Here at Rippon Homes, we love to see people moving into our properties and putting their own stamp on each part of it, including outdoors, and are outlining our top tips for looking after your brand-new garden.
Please feel free to send or post your favourite garden photographs to our social media channels and we will post a big bank across Facebook and Instagram.
Maximise your space
All of our brand-new homes are kitted out with fully-turfed front and rear gardens, as well as fitted with connected outdoor taps, giving you the perfect opportunity to keep your lawns and flower beds fresh through the dry summer months.
Keeping your grass and soil hydrated and healthy means you've got more garden to work with, and more space to create a small outdoor living area to stop you from being cooped up indoors as temperatures rise.
To do this, consider adding some weatherproof furniture, i.e sofas, coffee tables, round tables and chairs. To really maximise your space you could look at incorporating shelving units attached to walls and fences, to place plant pots and small drinks stations among other things, which gives more open space for other things you'd like to add.
Composting
With the collective need for all of us to do our bit to protect the planet, composting is an effective way to prevent avoidable food waste, ultimately reducing emissions by preventing unnecessary landfill.
Composting usually leads to healthier and longer-lasting soil, giving you the confidence to know that your grass, flowers and other plants are blossoming throughout the spring and summer months.
There are many misconceptions around food waste, with plenty of items that many think should be thrown away rather that composted, such as old dry pasta, stale cereal and cooked rice.
Protect your grass from pet urine
No matter how polished, pristine or accomplished your garden looks, there's little you can do to restore the lawn once your furry canine friends have done their business on it.
The solution comes with a long-term view to this issue, in taking steps to protect the grass against the effects that it can bring – there are many ways in which this can be mitigated against.
With the extra space you've created in your garden, you can assign a designated toilet station for your pooch in an area away from the main body of grass, as well as introducing more water to their diet to help dilute the harmful chemicals. You can also regularly water your lawn to help with this.
Small accessories make a big difference
Flowers, raised beds, and furniture are the large components that most gardens will see the benefit of, but it's not always the big pieces that enhance the aesthetic.
There are plenty of small minor items that you can add to your garden to make it more appealing and welcoming to guests for socialising throughout the spring and summer.
Examples include windchimes, candle-holders, seasonally-designed cushions and blankets, painted pebbles/rocks, bark chippings and small stones. These finer details will be important to adding the finishing touches to your brand-new garden.
« Return to News